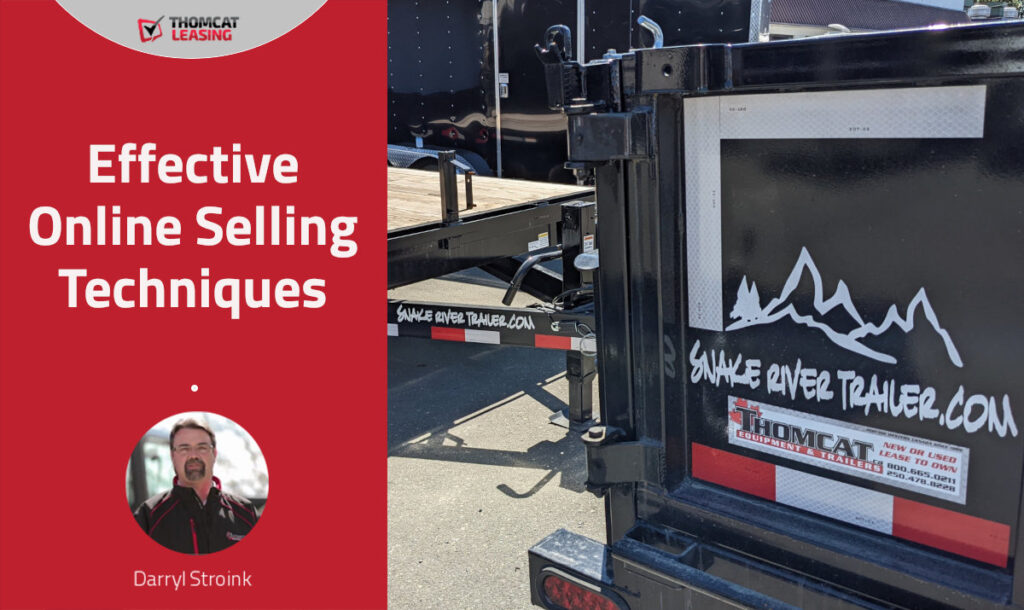 Craft Compelling Listings for Your Equipment for Sale
Online marketplaces have become a crucial platform for buying and selling used equipment. Small businesses in Canada are increasingly turning to online classified platforms to find the right equipment at affordable prices. This trend in consumer behavior presents a lucrative opportunity for equipment sellers, and adopting effective techniques can significantly enhance your success in this competitive market.
Some of the popular online classified platforms include:
And many more!
Ensure your success by following these 4 tips for your next used equipment sale:
1. Optimize Listings on Online Platforms
When listing used equipment, the key is to provide comprehensive and accurate information. Include detailed specifications, high-quality images, and be transparent about the equipment's condition. Utilize keywords relevant to your industry to enhance search visibility and attract the right audience. Additionally, consider using strategic pricing strategies such as bundling related items or offering competitive pricing to stand out.
2. Leverage the Thomcat Leasing Seller Toolkit
Thomcat Leasing provides a valuable resource for equipment sellers through its Seller Toolkit. This toolkit empowers dealers and private sellers to offer lease to own services to potential customers. By integrating monthly payment options into your equipment listings, you open the door to a broader customer base. This can be especially attractive to small businesses looking for budget-friendly alternatives to outright purchases.
Thomcat Leasing Seller Toolkit
3. Build Trust with Certifications and Inspections
If applicable, highlight any certifications or inspections the equipment has undergone. Having official documentation not only adds credibility but also assures buyers that the equipment meets certain standards.
4. Warranty or Guarantee Offers
Consider offering a limited warranty or guarantee for the used equipment. This shows confidence in the product's quality and provides buyers with a level of assurance. Be sure to outline the terms and conditions of the warranty to manage expectations.
Protecting Yourself from Fraud and Scams
While online platforms provide immense opportunities, they also come with the risk of fraud and scams. Protect yourself by:
a. Verifying Buyers: Confirm the identity of potential buyers by requesting relevant documentation or conducting background checks.
b. Secure Payment Methods: Use secure payment methods, and be cautious of transactions that seem suspicious or involve unconventional payment options.
c. Meet in Safe Locations: When meeting buyers in person, choose safe and public locations. Avoid isolated areas to minimize the risk of fraudulent activities or theft.
d. Never Send Money: Never send your buyer money in order to get their purchase. Instead, negotiate a reduced price on the purchase, if you feel this will help you clinch the deal.
If you provide lease to own solutions to your buyer through Thomcat Leasing's Seller Toolkit, fraud protection is included. We want to protect our investment and thus have entire teams dedicated to detecting fraudulent deals.
Ensuring Trust and Success in the Online Marketplace
By incorporating these strategies, you can build trust with potential buyers and create a positive reputation for your business in the online marketplace. Whether it's through detailed listings, offering equipment leasing, and providing inspections – it pays to build a little trust while protecting yourself from scams.
Get started, for free, with the Thomcat Leasing Seller Toolkit. In fact, you could earn commissions on any leases you complete with your tools. Cut sticker shock, offer purchase flexibility, and provide financing to your buyers at no cost to you!