Get the Equipment You Need in 3 Easy Steps
Leasing doesn't need to be a long process that gives you a headache. You need some equipment to grow your business and we can finance it for you.
Here are 3 easy steps to get a great lease for the equipment that helps you earn your living: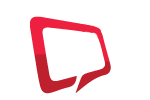 You Find It! Go shopping. New or used equipment. Whether it's a private sale or through a dealer. Get it anywhere in North America – US or Canada. It doesn't matter. All that matters is that you find the right equipment for your business. The type of equipment that grows your business.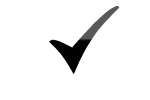 We Finance It!
Get your financing approved quickly and with very little paperwork. Contact Thomcat or fill out our
FREE 5 minute online application form
. We'll walk you through your best options and find you a lease to own solution with great rates (and low flexible payments).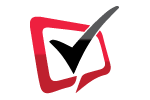 Get It! The equipment is delivered to you and it's time to start using it. We'll even arrange freight and customs brokerage as needed. Tied up in an old equipment lease? We'll assist you with that too. Let's just get the equipment into your hands so you can start earning more income right away.
What to Expect When You're Applying for the You Find It! We Finance It! Lease
The You Find It! We Finance It! application process is simple and straight-forward. You won't get loads of paperwork and you won't go through a time consuming application. At the end, you'll get the best rate available, a lease to own agreement, and payments that work for your budget.

First, you'll need to give us a little bit information. Basically, it's only a little more information than what's on your business card! There's a
FREE 5 minute application form
to fill out.

We'll call you to talk briefly about your business and equipment needs. This isn't so we can sell you anything! Things like seasonality, optimal payment terms, and equipment usage will be discussed. It's so that we can hear your story and find the best fit for your lease.

Many factors will be considered to ensure you get the maximum cost savings possible. This includes your business need for the equipment. A credit check will be run because your credit rating is a factor in the rate for which you'll be offered.

You'll get an approval that clearly shows your terms and payment amounts. There's no funny business here – we don't hide the real numbers from you (because the real numbers aren't that scary).

You make the final decision and sign for the lease. Then it's done! Your equipment will be completely paid for, delivered, and you'll start using it. We'll set you up with simple automatic withdrawals for your payments.