Increased Sales. Fast Payments. No Hassles!
Give your customers a fast financing option, at great lending rates, and lease approvals in as little as 10 minutes. You will close more sales, make addons affordable, and get 100% no hassle payment when you create a profile in the Thomcat Leasing Reseller Program. It's free!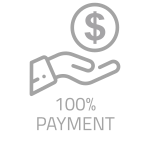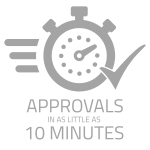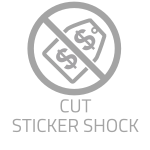 The Equipment Reseller Toolkit
We've created an easy-to-use toolkit for equipment resellers just like you. It includes instant lease estimates, co-branded applications, an estimate form to install on your website, and personal customer service.
Everything you need for a virtual finance department – free.
And don't worry about remembering passwords. You don't need them here – just bookmark your toolkit page and use it as often as you want.
Get full access to your Equipment Reseller Toolkit by creating a profile online.
How Does Our Equipment Reseller Program Work?
Using our Equipment Reseller Program is very easy:
Step 1
Give Your Customer a
5 Minute Lease Application
Step 2
Send Thomcat Leasing the Sales Invoice
Step 3
Get 100% Paid!
FAST
We take care of everything else for you. You'll never pay any fees to us. In fact, you will earn commissions on any leases completed.
With a couple clicks you can email your customer an application form. Or, if you prefer a hard copy application, you can print one out and hand it to your customer.
Learn how to leverage the Thomcat Leasing Equipment Reseller Program by creating a profile online.
Why Use the Equipment Reseller Program?
You will enjoy increased sales because of these benefits from the Equipment Reseller Program:
Find New Customers.
By offering financing on your equipment for sale, you'll attract customers searching for financing solutions. It's a large market segment you can access.
Earn Commissions.
For every equipment leasing client you send us, you will earn cash rewards. Up to $499 per completed lease!
Boost Customers Buying Power.
Sell your customer the equipment and addons based on their need, not on what they think they can afford. It's much easier to handle price objections when the equipment costs are broken into small affordable payments.
Create Repeat Customers.
After your customers see how easy it is to work with you, they'll be back again for upgrades or new equipment. Leasing helps to build their business too.
End-to-End Financing.
Your customers lease covers all costs. That includes taxes, shipping, inspection, installation, documentation, and any other charges.
Personal Customer Service.
You get to work with a friendly and knowledgeable Thomcat lease specialist. We'll make sure to support your sales and financing process so you only have to worry about being a reseller.
Increase your sales today! Create your profile for the Thomcat Leasing Reseller Program.