Here you'll find everything you need to run your own virtual finance office – with all the support and service that Thomcat Leasing offers!
Lease Application Tools
Use one of these resources to ask your customers to submit a lease application.
Apply. Right Here, Right Now

Let your customer use your computer to complete this online application form.
Manual Lease Application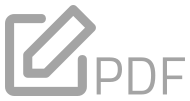 Print this downloadable lease application and ask your customer to complete it.
Lease Payment Calculator

To get quick lease estimates to use in your advertising or forward to your customers email, you need to create a free reseller profile.
If you've lost your custom reseller toolkit URL, recreate your reseller profile and a new one will be sent to you.
Lease Estimate Widget for Your Website
Give your customers access to leasing estimates from your own website. This lease estimate form is quick and easy-to-use. Tell us a few details and then we'll send you a small code snippet for you to copy-and-paste into your website.
To get a Lease Estimate Widget for your website, you need to create a free reseller profile.
Send Your Sales Invoice to Thomcat Leasing
Use this form to electronically send a Sales Invoice to Thomcat Leasing.