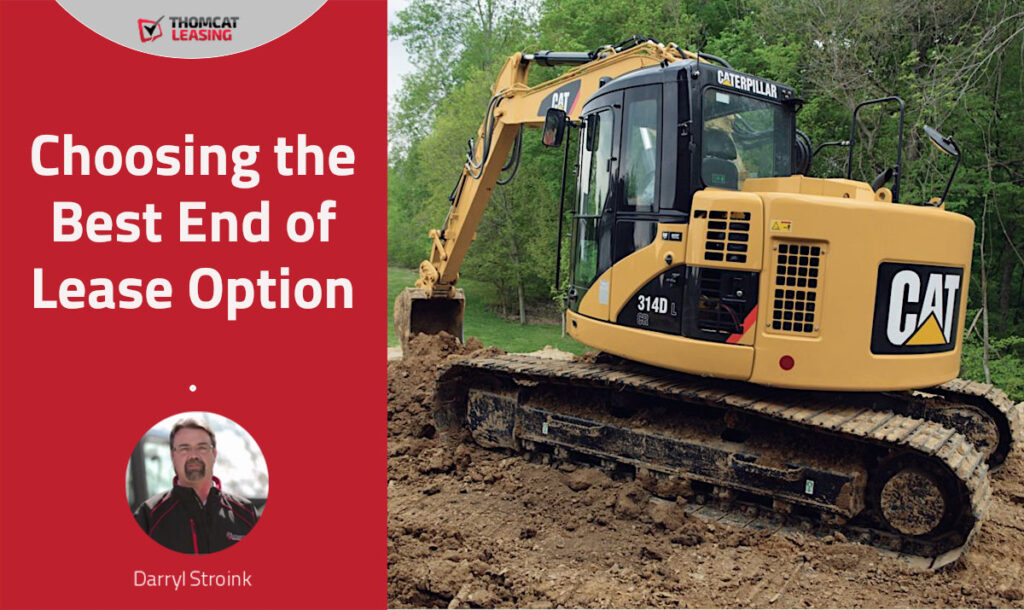 Match Your Lease to Your Business Needs
It's important to choose the right end-of-lease option. Your choice will affect your payments and what happens to your equipment when your lease ends.
Knowing your options will help you pick the one that's best for your business. Read on to find out what they are and when you should choose them.

Lease-to-Own (Purchase)
What it Is
The lease-to-own option lets you keep your equipment at the end of your lease. It's one of the most popular options because of its flexibility.
You'll choose one of three buyout options when you make a lease-to-own deal. The key difference is whether you'll have lower monthly payments or pay less to finish the purchase at the end of your lease.
Fair Market Value
One option is to pay the assessed market value of your equipment at the end of your lease term. This choice offers the lowest monthly payments but the highest buyout cost of any purchase option.
10% Buyout
For a payment equal to 10% of your original lease amount, you purchase your equipment at the end of the lease term. This option balances monthly payments and buyout costs to spread your expenses as evenly as possible.
$10 Buyout
You buy your equipment for just $10 at the end of your lease. This option gives you the lowest buyout price but the highest monthly payments.
When to Use
Choose lease-to-own when you want to buy your equipment but you want to break down the costs and start using it right away. Which purchase option you choose depends on how you prefer to spread the costs.

Trade Up
What it Is
With the trade up option you exchange your old equipment for a newer model and a new lease.
When to Use
Trade up is a good choice if you lease equipment that needs to be upgraded a lot. It's especially good for technology that changes rapidly, like farming equipment, security systems, and IT hardware.

Continuing Rental
What it Is
At the end of your lease term your lease agreement turns into a rental agreement. You continue using the equipment and making the same monthly payments. Any payments made once the rental phase begins will not affect the buyout cost.
When to Use
The continuing rental option is best for organizations that prefer not to own their equipment. It's a common choice for large corporations and governments. This option offers many ongoing tax benefits that can sometimes outweigh the worth of buying the equipment.

Equipment Return
What it Is
This option is just what it sounds like: you return the equipment to the leasing company at the end of the lease term.
When to Use
If you only need equipment for a limited time project and definitely don't want to continue using it afterwards, choose the equipment return option.

Ready to Make Leasing Work for Your Business?
Discuss your end-of-lease options with us and we'll help you find the best choice for you. Thomcat Leasing has over 30 years experience getting great lease rates for small businesses just like yours!
Get started with a quick quote today. Tell us how much you need and we'll give you an estimate in 60 seconds!
Step-by-Step Lease Guide
Learn how to make the best choice for your business at every step of the lease process in our business leasing guide!