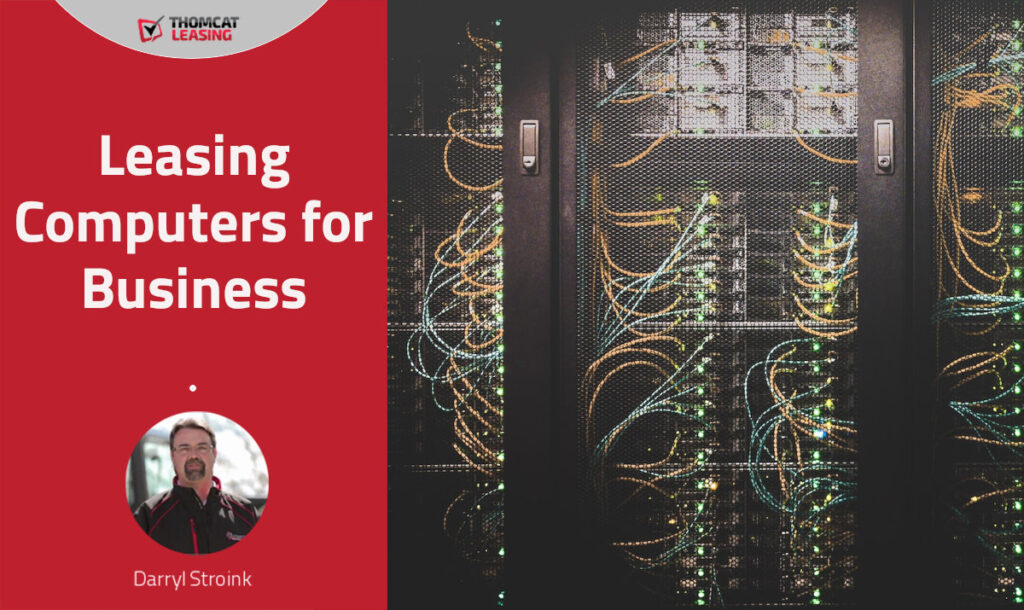 Need to Upgrade Your IT Systems?
Desktops, laptops, servers, 3D printers, and more – Thomcat Leasing can finance the IT equipment your business needs!
If the total cost of what you need is over $3,500, then contact us today for a free estimate of your monthly payments. And don't worry, your request for an estimate will not require a credit check!
The Fast and Flexible Way to Pay for IT Upgrades
Technology changes fast. If you can't afford to wait and want further upgrades in the future, then computer leasing for business is the way to go!
Benefits of Computer Leasing
More buying power
Scale up your business quickly
Easy to upgrade at any time
Increase Your Buying Power with a Business Lease
You know what computers and servers your business needs. If you think it's a stretch to spend that much all at once, but don't want to settle for less, then consider leasing.
A business lease increases your buying power by dividing the price into monthly payments. Your upfront costs will be lower and you'll have more money left to invest in other parts of your business.
Scale Up Your Business Fast
One of the best features of leasing is that it helps you scale up your business fast. You're not limited by what you can afford today. Instead, you leverage your good credit into new assets that can pay for themselves.
Let's say you know that upgrading your computer systems will let you enable employees to meet more demand and earn more for your business. The next step is to get an estimate of your monthly payments. Then you can see how it will affect your monthly operating costs and decide if it's the right option for you.
Maybe you need servers to upgrade your IT infrastructure; better computers could help you deliver a faster and more stable platform. Whatever your need for the computers, if your business can scale off of them, then leasing could work for you.
Leasing applications are usually pretty quick to process and don't require much paperwork. When you're ready to go ahead with a lease, check out our business lease application guide.
Easy to Upgrade
What are you going to do with your old computers when it's time to replace them? If you own them, you have to find a way to sell or recycle them. With leased equipment it's a lot simpler – just send them back to whoever you leased them from.
Leasing also keeps you from being stuck with a system that's becoming outdated. If you decide you don't need your leased computer equipment any more, then just end the lease, send it back, and lease a replacement.

Your Guide to Equipment Leasing
Get more advice on how to lease equipment with our leasing guide for small business!