How I Deferred the Risk of Starting Up A Gym
We've been asking around and listening to stories from our customers. In this series we share what some people have to say about launching their own business. What lessons have they learned? They happily impart some of their wisdom onto the rest of us.
This story comes from Lynne, who decided to start her own gym…
Lynne's Story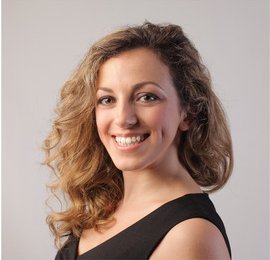 There is just something about taking a dream and turning it into a reality. There are many reasons that people choose to go into business for themselves. Sometimes it is as simple as wanting to be your own boss. Sometimes you have an idea or invention that the world needs. Sometimes you just want to change the way things are.
That's me. When I started out, I had a vision about the way I wanted things to be in my industry. I started off as a personal trainer, working with my clients outside and sometimes taking them to various gyms. The thing is, some gyms don't want any personal trainers on their property unless they are employed there. So I always worried about that, especially when I went to a gym I wasn't too familiar with. Not all gyms post their policies; they sometimes just put it in their terms for their members. Over the years of listening to the complaints of my clients, I finally decided that I could provide them with a better gym because I knew what they needed.
What was the hardest part about starting your business?
Probably the hardest part was getting started – the initial work of getting it off the ground. I had to find a space and I had to get the equipment that my gym really needed. There was a few things I was willing to wait on of course. But if I wanted customers, I knew that I would have to have all the equipment that people needed to get a complete workout. That requires quite a bit of startup capital or a good-sized lease. If you find yourself in a similar situation, make sure you research your options because there are always options available – even when you don't have any startup capital of your own.
For me, the best option was an equipment lease for one simple reason: I could push off the risk of putting up all the capital. Instead, the lease was secured to the equipment and not my personal wealth. There is always a nagging worry that your business just might not take off the way you dream. Realistically, it can take a few months for your business to really start earning you any money at all. My lease accommodated that!
How is your business doing today?
My gym continues to grow and my customers are enjoying the different style that I bring. There will certainly be more challenges ahead, but I'm looking forward to tackling them.
What is the most important business lesson you can share?
The most important thing to keep in mind when you are starting your own business is that you will have to work hard. It's not supposed to be a cakewalk. But like most everything else in life, if it were easy, it wouldn't be worth as much to you. In spite of how hard it can be, though, every moment is worth it. You can build something great!