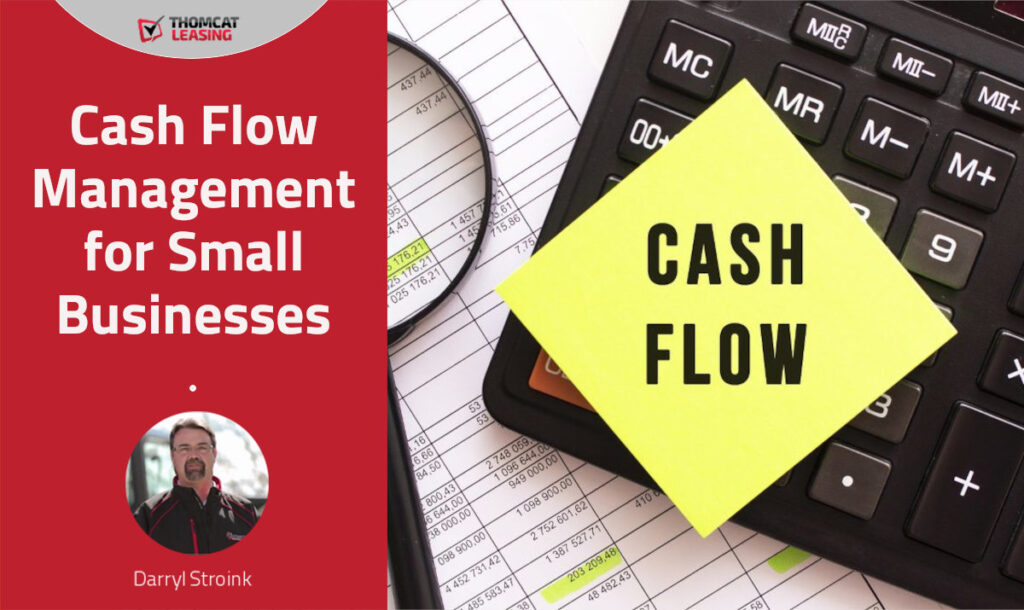 What's better than Cash? Cash-Flow! Especially for Small Businesses
Cash flow management is a critical component of running a successful small business especially during economic turbulences and rising interest rates. According to Statistics Canada and a study by Canadian Survey on Business Conditions in 2022, small businesses continue to face significant cash flow issues and have lower liquidity and working capital than their bigger counterparts.
Following the pandemic, now more than ever, it is important to manage your cash flow for the sustained profitability and growth of your business. Here are a few strategies that you can position yourself for optimal cash positive gain and ensure your long-term success:
Create a Cash Flow Forecast and Monitor Your Cash Flow
A cash flow forecast will help you outline the cash needs of your business and anticipate any expenses or liabilities. It is important to ensure that the forecast includes a specific time period that makes sense to the cycle of your business which might be monthly, quarterly, or even yearly. Be sure to account for both income and expenses.
Monitoring your cash flow regularly will help you stay on track and correct any issues early on. It is also important to review your actual cash inflows and outflows against your forecast so you can identify discrepancies and resolve them efficiently.
A small business owner has diverse hats and a multitude of responsibilities. So engaging your bookkeeper or accountant with this task might be helpful and let you to focus on other priorities.
The Cash that is Impending – Your Account Receivables
Staying on top of your account receivables certainly requires a lot of organization and diligent accounting. Putting effort into tracking your accounts really pays off with a healthier cash flow. Consider implementing a system for prompt payment reminders, follow up on overdue payments and as applicable, introduce a late payment fee.
An easy and efficient way to follow up on payments is automating – adopting a billing software which will reduce overhead and have you dedicate your time to more revenue-generating activities.
Another great idea is to offer your clients incentives on early payments such as 2 percent, net 30, rewarding them for timely payments2. These practices will ensure timely receipt of payments and bring in positive cash flow for your business.
Control Your Expenses
Unexpected expenses or rising costs can easily throw your periodical cash management off track.
Monitor your expenses regularly and identify opportunities to reduce costs, for example, reducing unnecessary overhead or negotiating with a supplier for better pricing on products or services.
Manage Your Assets – Heavy Equipment
Before you jump into buying equipment or property, conduct some research and consider whether you should lease it instead of depleting cash reserves. Often you can get better assets that contribute more to your income than they cost – when you break that asset into smaller lease payments.
Leasing eases the pressure of an otherwise big payment. Equipment leasing allows for more affordable and convenient payment options while maintaining healthy cash flow in your small business.
Seek Professional Advice
If you are unsure how to manage your cash flow effectively, seek advice from a financial advisor or accountant. These professionals can assist you in developing a cash flow management plan and provide guidance on how to improve your cash flow.
There are plenty of government agencies and resources (varying by province or state) that also provide small business accounting support services.
Healthy Cash Flow Means Healthy Small Business
Cash management is critical to the success of any small business and employing the various strategies discussed above will position your business for long-term success. It's a simple equation: keep your income higher than your expenses. In practice, this can be quite challenging… Why not give yourself the right cash-flow management tools?
Consider leasing options. Or better yet, the team at Thomcat Leasing will find you the best equipment lease that your business needs for its uninterrupted growth without the big cash expense.
Call us toll free at: 1-877-846-6228. No-pressure tactics, no runaround, just fast and friendly service.