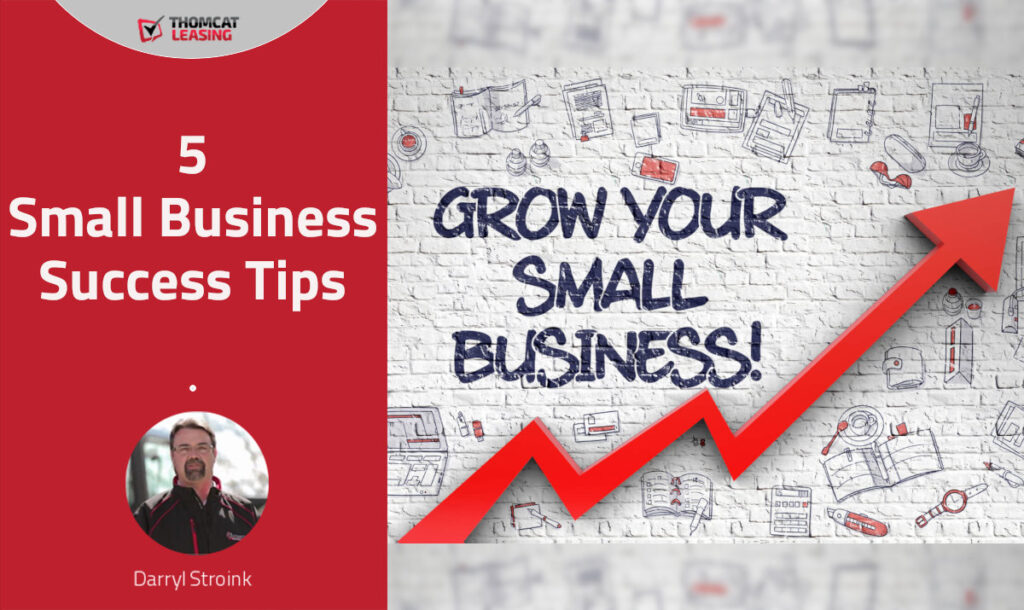 Developing Your Strategy for Small Business Success
Whether in a mining, construction, or agricultural industry, small business owners can face some unique challenges when it comes to running a successful business. Utilizing effective strategic planning, on-going business management and a focus on growth is essential to business success.
Here are some tips to achieve success in your industry and grow your small business:
1. Define a Clear Vision and Goal
In order to plan for success, you need to have a clear vision and goal. Determine where you want to see your business in the next five years and outline the steps you need to take to get there. It is important to set goals that are SMART – Specific, Measurable, Attainable, Relevant and Time-bound, which will provide a focused direction for growth.
Here is an example of a SMART goal for the short-term and the long-term: Decrease production cost 5% per unit in the next six months (short-term) and achieve $200,000 in annual revenue by 2026 (long-term).
2. Collaborate with an Equipment Leasing and Sales Company
Team up with an equipment leasing or sales company that is reliable and reputable and specializes in serving businesses such as yours. With an experienced and resourceful company on your side, you can access a wide range of equipment options that are tailored to your specific needs.
Leasing can help you conserve capital and provide flexibility, while purchasing equipment can provide long-term cost savings. A trusted equipment leasing partner will guide you through the process and ensure you have the right equipment for your operations.
3. Optimize Equipment Use and Maintenance
It is important to monitor your equipment usage especially if your products and services heavily depend on these. Perhaps some equipment could use an upgrade or is beyond what you actually need. Be sure to track maintenance and fuel costs too. Never underestimate the value of efficient equipment.
It also goes without saying that regularly maintaining and servicing your equipment will ensure optimal performance and prevent expensive breakdowns. This will help you maximize productivity and minimize downtime.
4. Stay Updated with Industry Trends
Being aware of emerging trends and technologies will give your business a competitive edge and set you on the path to being agile and adapt quickly to changing market conditions.
There are several ways in which you can keep informed about industry trends, new technologies, and regulatory changes affecting your business. For example, attend trade shows, conferences, subscribe to industry publications, and join relevant online forums or groups.
5. Invest in Employee Training and Work Culture
Employees are an invaluable asset for any business and it is critical that you invest in their training and development to enhance their skills, productivity, and job satisfaction. This includes providing on-going training on equipment operation, safety protocols, and industry-specific best practices.
Encourage teamwork and create a positive work culture that fosters collaboration, communication, and growth. It is also important to reward employees in order to acknowledge and reinforce their contributions to the business, boosting their morale and productivity.
Take a Strategic Approach to your Business Success
Small business success is fueled by several factors including strategic planning, efficient equipment utilization, employee development, and staying abreast of industry trends. By following these tips and partnering with a reliable equipment leasing and sales company, you can position your business for growth and achieve long-term success.
Are you looking for an expert in equipment leasing or sales? Our knowledgeable and friendly team is always here to support you every step of the way and provide the equipment solutions you need to thrive in your industry. Call us toll free at: 1-877-846-6228. No-pressure tactics, no runaround, just fast and friendly service.