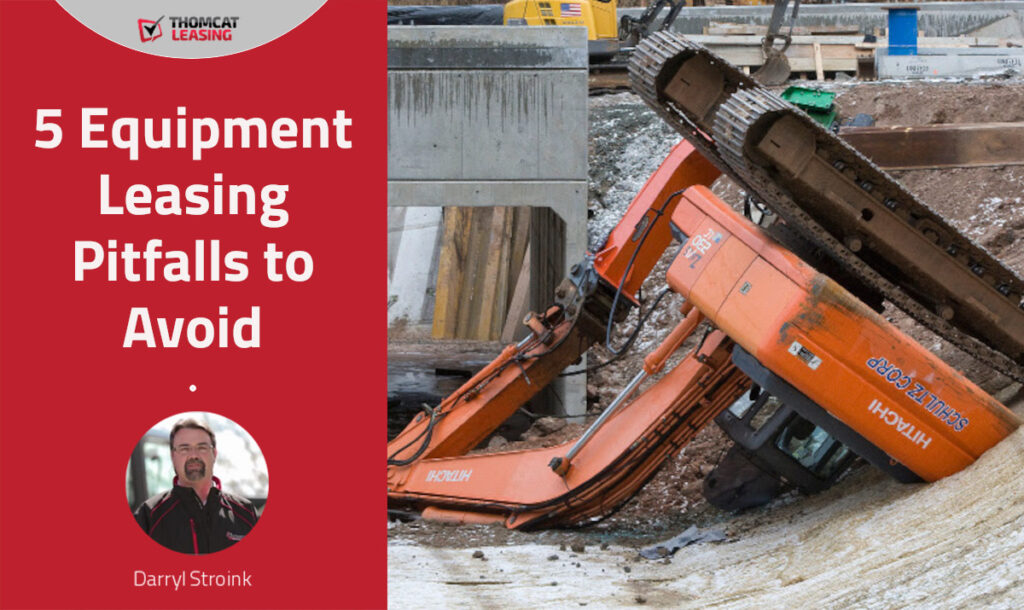 Don't Make these 5 Common Errors
Learn how to avoid some of the most common equipment leasing mistakes. Make more money for you and your business with your next lease.
Mistake 1: Not Thinking of Your Lease as an Investment in Your Business
The smartest thing you can do when you're thinking about leasing is to stay focused on your business goals. If your goal is to make money and grow your business, then equipment leasing might be the right choice.
Leasing helps you expand faster since you don't have to save up for down payments. It also lets you keep more of your cash for other expenses. If you know your equipment will earn more each month than it costs to lease, then leasing is a winning investment!
Mistake 2: Not Knowing Your Credit Score
Your credit score is an important part of your leasing application. With a good credit score, you'll be able to get better interest rates and maximize your profits through lower lease payments.
You can request your business credit report from any of the main credit bureaus. Check it for errors and ask the reporting agency to correct them if you find any.
If your credit score isn't very good or you don't have much credit history, you may need to take steps to improve it before you can get the best leasing rates. Check out our advice about leasing with poor credit or no credit.
Mistake 3: Leasing Equipment You Don't Need
One of the most obvious and costly mistakes you can make is to lease equipment that you don't really need.
Sometimes things change, and it turns out that you're leasing equipment you don't need after all. If this happens, don't hold on to the equipment – give up the lease and send the equipment back to whoever is leasing it to you.
Mistake 4: Not Leasing the Model You Do Need
Another mistake that people often make is leasing the wrong equipment model because it's the cheapest you could find. In the long run, this can turn out to be a lot less profitable. Choosing a model with higher maintenance costs or one that just isn't up to the job is a bad idea. Bad equipment ends up costing you more.
Leasing spreads the cost of the equipment out over many months, so it's better to think about the monthly costs than the total costs. If a more expensive model will also earn more (or save more) for your business each month, then that's a better option.
Mistake 5: Not Shopping around for Quotes
If you know what equipment you want to lease then you should get monthly payment estimates from a few different leasing companies in Canada. This should give you a good idea of your options.
On top of getting some figures, you'll have a sense of what it would be like to deal with each leasing company. Are they quick to respond? Do they give you good information? How's their customer service? Choose wisely, because you're going to be dealing with whoever you pick for the entire lease term (or longer).
When you gather estimates, just make sure you don't trigger a credit check in the process. Too many credit checks in a short amount of time will lower your credit score and make it harder to get the best interest rates for your lease.
Ready to Get Started with a New Lease?
We'd love to help you grow your business with a new lease. Take the first step with our 60 second lease estimate. Just tell us how much you need and we'll send you a quote – without a credit check!