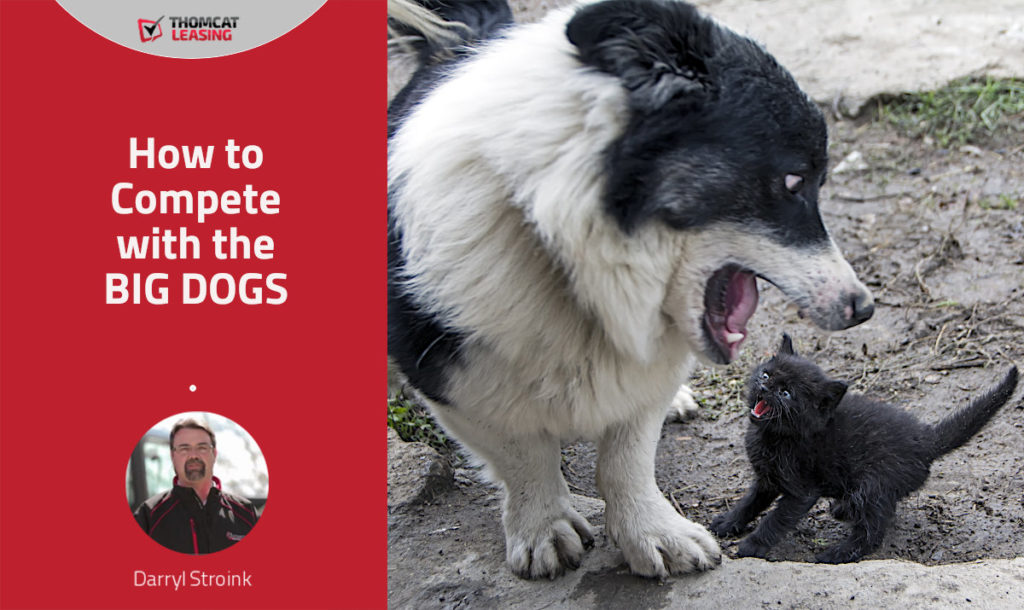 Focus on Service, Flexibility, and Dedication
Construction is a competitive industry, so you need to find what sets you apart and make the most of it. Build strong customer relationships, be flexible enough to make the most of your opportunities, and be dedicated enough to do the tough stuff.
Personal Service Builds Strong Relationships
Offering good customer service is crucial. Without it, you won't be able to get repeat customers. That means you'll lose out on the regular income they could bring.
And there's another good reason you need satisfied customers: their word-of-mouth advertising can win you new customers without you spending a cent.
Since good customer service pays, keep these points in mind:
Be friendly with your customers and listen to what they have to say.
Find personal ways to follow up after a job, like sending a thank you note.
Respond to complaints quickly, politely, and thoroughly (even if they're irritating).
Ask for feedback, take it to heart, and act on it.
It mostly comes down to listening to your customers and taking their points seriously, even if it isn't always what you want to hear. The customer isn't always right – but you do need to consider their point of view. Do that and you'll build strong relationships, understand your business from other viewpoints, and use those insights to be more competitive.
Be Flexible so You Don't Miss Opportunities
To succeed, you're going to have to be flexible. That doesn't mean you shouldn't make plans, just that you should change your plans when it will benefit your business. When something doesn't work, change it. And when opportunity knocks, answer!
A lot of times financing is the key to flexibility. If you think you need enough capital to buy all your equipment, think again! Chris, an entrepreneur who started a successful construction company after he lost his job in the 2008 recession, built up his new business by winning city contracts and then leasing the equipment he needed to fulfill them. To see if we can help you do the same, fill out our simple 5-minute equipment lease application.
Sometimes you need quick financing to expand your business. If so, and you own your equipment, consider sale and leaseback. This option lets you sell your equipment, invest the cash in your business, and lease the equipment right back so you can keep working.
It Takes Dedication
For most people a job is just a job, but it's different for you when you run your own business. It means more to you, and that can give you an edge – dedication.
Use your dedication to your advantage by working hard not just on the things you like to do but also the things that are difficult. Don't shy away from tough decisions or harsh feedback. Learning from mistakes is hard work, too.
Competition in business is never smooth sailing, especially for smaller companies. Sometimes you just have to hang in there when things don't go your way. Stick with it – we'll be rooting for you!
Get an Advantage with Equipment Leasing
Thomcat Leasing is a small business just like yours. We know what it's like to take on the big dogs because we've been doing it for over 30 years. Let us get you a better rate than the banks without all the hassle so you can focus on your business.
You know what you need, so get started today with our free online estimate. We're so excited to support your business that we'll give you a quote in 60 seconds!