How to Create Win-Win Situations Between Buyers and Sellers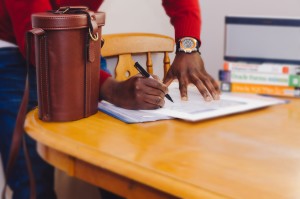 Let's face it. Heavy equipment is expensive. It's tough for the small businesses out there, the backbone of our economy, to afford enough equipment to compete with the bigger guys. Even the most seasoned contractor may start feeling a little lightheaded when they see the sticker prices and for the uninitiated… Well it can push their blood pressure beyond the "healthy" range.
Thankfully, it is a simple matter to put quality equipment into your buyers hands and increase your sales at the same time. All you have to do is partner with an equipment leasing company and post the low monthly payments loud and proud. This will instantly make things more affordable and let buyers know there is hope on any budget.
Let's talk a little bit more about this win-win situation for both buyer and seller. The buyer can happily get what he needs, while you simultaneously increase your sales.
More Repeat Sales Sooner
By its very nature, leasing usually runs in 2 – 5 year terms. That means you have a potential buyer back on the market when their leasing term expires.
As a general rule when a contractor buys a piece of equipment outright, they will run it for as long as possible. This could take many years depending on the equipment and its usage.
In contrast, a client that is simply making easy monthly payments is more likely to exchange or upgrade their equipment inventory at the first opportunity. This means more repeat business with ever newer equipment and as they learn the value of operating equipment that is running smoothly everyday, it will increase your sales even further.
Preserves Your Customers Capital
There has never been a contractor with too much working capital. Whether you are talking to a one man shop or the representative of a billion dollar firm, they are all always aware of preserving capital for operating expenses. By giving them a lower cost option, through leasing, you increase their buying power.
More buying power means it's possible for them to buy the best equipment for their needs. Equipment that may have features they would normally pass on to cut costs. This naturally translates into a happier customer who owns a versatile piece of equipment… And nicer sales figures for your dealership.
Word of Mouth
Lastly, it is no secret that contractors and operators know other contractors and operators. They combine on projects, belong to the same organizations and TALK. When they notice that one of their own is running better equipment and hear how easily they were able to afford it, by doing business with you, they will come calling to see how you can help them.
Making Your Customers Happy
It isn't rocket science. You know that a happy customer is good for your business. That's why it is imperative that you offer a leasing program to your buyers.
Whether you are a private seller or a major dealership you can create more win-win situations by partnering with Thomcat Leasing. We offer the affordable leasing solutions and exclusive benefits to sellers that will increase your sales.