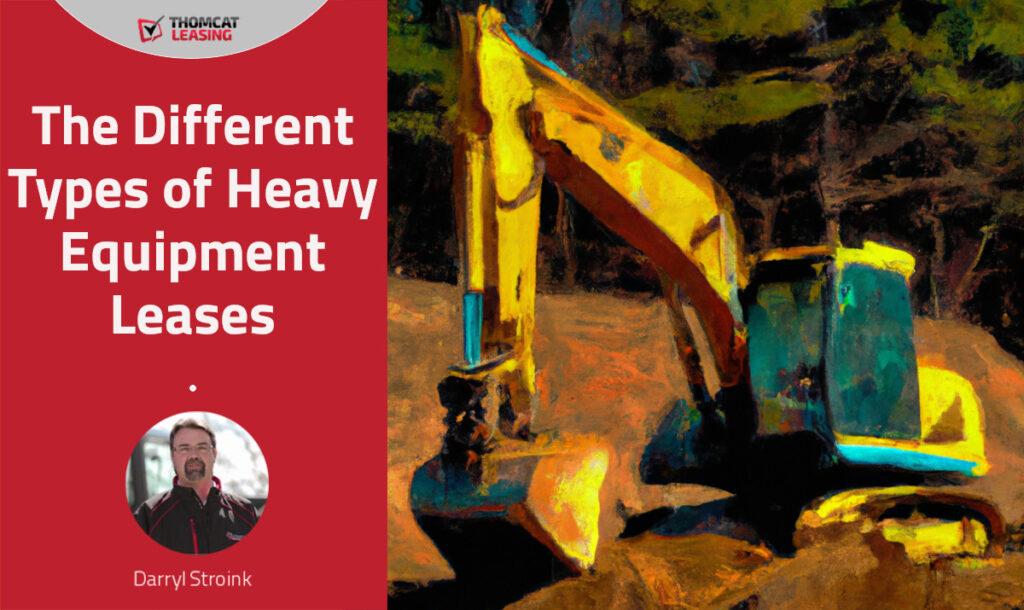 Leasing Can Be Your Gateway to Business Growth
When it comes to leasing heavy equipment, small businesses have several options to choose from. Each type of lease has its own benefits and limitations, so it's crucial for business owners to understand these options and select the one that best suits their needs.
Leasing allows businesses to free up cash that would otherwise be tied up in heavy equipment, machinery, or trailers, enabling them to allocate those funds toward operating expenses and business growth. In this article, we will explore the benefits of equipment leasing and discuss the different types of leases available.
Benefits of Leasing Equipment and Machinery
Before delving into the types of leases, let's first examine the advantages of leasing equipment and machinery:
No Down Payment
Unlike purchasing equipment outright, leasing often does not require a down payment. This helps preserve your cash flow for other growth-related business activities.
Adaptability with Technology Improvements
Leasing allows you to adapt to technological advancements by easily upgrading outdated equipment every few years. This ensures that you are not burdened with equipment that no longer meets your business requirements.
Tax Credits
Equipment leases often offer potential tax benefits for small business owners. Depending on your lease agreement, you may be able to deduct lease payments as a business expense, providing additional financial advantages.
Flexible Payments
There are a lot of ways to help get your lease payments to fit your budget. You can adjust the term, down payment, frequency, and buy out amounts. These options allow you to balance the payment amount with your budget and equipment needs.
Types of Lease Options
When choosing a lease for your heavy equipment, consider factors such as your equipment usage, budget, and need for capital. Here are the most common types of leases for heavy equipment:
Lease to Own
A lease to own option functions like a long-term rental. With this type of lease, you make regular payments over a specific period, usually 2-5 years, with the intention of eventually owning the equipment. Lease to own is suitable for businesses that rely on equipment with a longer lifespan, such as trailers, heavy equipment, or machinery. It allows you to spread out the cost of the equipment while having the option to purchase it at a reduced price at the end of the lease term.
Sale-Leaseback
A sale-leaseback involves selling your equipment to a leasing company and then renting it back from them. This arrangement is beneficial if you want to free up capital or if you already own the equipment but still need to utilize it. With a sale-leaseback, you receive upfront cash for the equipment, which can be allocated towards other business needs. You then make regular lease payments for the equipment over a specific time period. Similar to other equipment leases, sale-leasebacks may offer potential tax benefits, allowing you to deduct lease payments as an expense.
Choosing the Best Lease Type for Your Business
Consider the duration of your equipment usage, budget, and need for capital. It's essential to have a clear understanding of the available lease options and their suitability for your specific needs and situation. Working with a professional equipment leasing company in Canada can further ensure that you secure the best possible lease terms and equipment for your requirements.
If you need assistance, our knowledgeable and friendly staff are ready to help you find the best approach to obtaining the necessary equipment for your business's uninterrupted growth. Contact us toll-free at 1-877-846-6228 for fast and friendly service without any pressure tactics or runarounds.