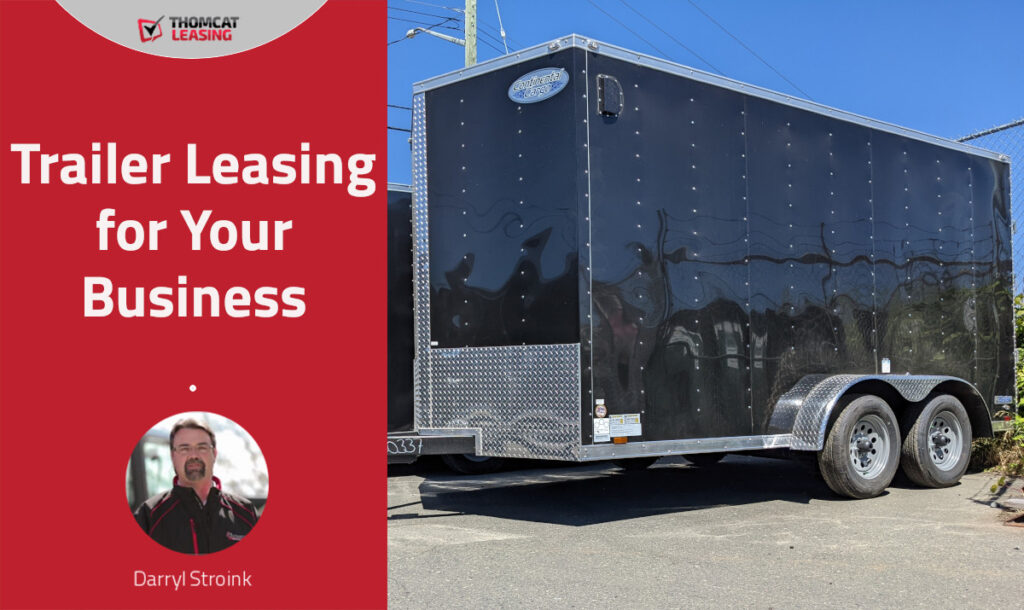 How Leasing Can Get You the Trailer of Your Dreams
The perfect trailer is hard to find, so many businesses turn to customization. But customizing your trailer adds to your upfront costs. So how can you lower your startup costs and still get the right features? Leasing gives you the power to get the trailer you want.
Free Up Cash with the Lower Upfront Cost of Leasing
Leasing slashes your upfront costs and spreads them out over the whole term of the lease deal. This makes it easier to expand your business without needing to save up a lot of capital first.
You won't need to find money for a downpayment, and in most cases the trailer you lease will be all the collateral you need for the deal. Lease deals tend to be faster to complete and require less paperwork than a bank loan.
You'll also have more purchasing power with leasing. Why settle for what you can afford to buy today, when leasing can get you the trailer you really want? Buy your trailer now and let it pay for itself while you work.
By spreading out your trailer costs, you'll have more money available for other expenses. These could include customizations to your trailer – or you could just roll those costs into your lease.
Roll Your Customization Costs into Your Lease Payments
That's right – lease deals can cover the cost of customization. You can get your trailer all set up first and pay for it later when you're making money.
The customizations can be big or small. From tool racks, electrical, and flooring upgrades all the way to a full retrofit for hunting or camping – leasing covers the whole range of customizations you need for your trailer.
Buy it with Lease-to-Own
One great advantage of leasing is that you're not stuck with anything. If you want to upgrade, you can just release your trailer and lease a new one. And at the end of your lease you don't have to worry about selling your depreciated equipment, you just return it.
But what if you want to keep your trailer with all its custom modifications? The answer is lease-to-own. Ask about lease-to-own when you set up your lease agreement and be sure to keep track of your early buyout options. They can save you money at the end of your lease.
Need a Trailer for Your Business?
Lease a trailer with financing from Thomcat Leasing. You can count on Thomcat for a custom lease deal on your custom trailer. We're trailer experts with over 30 years of experience helping independent businesses grow.
Start the ball rolling today with a 60 second lease estimate!