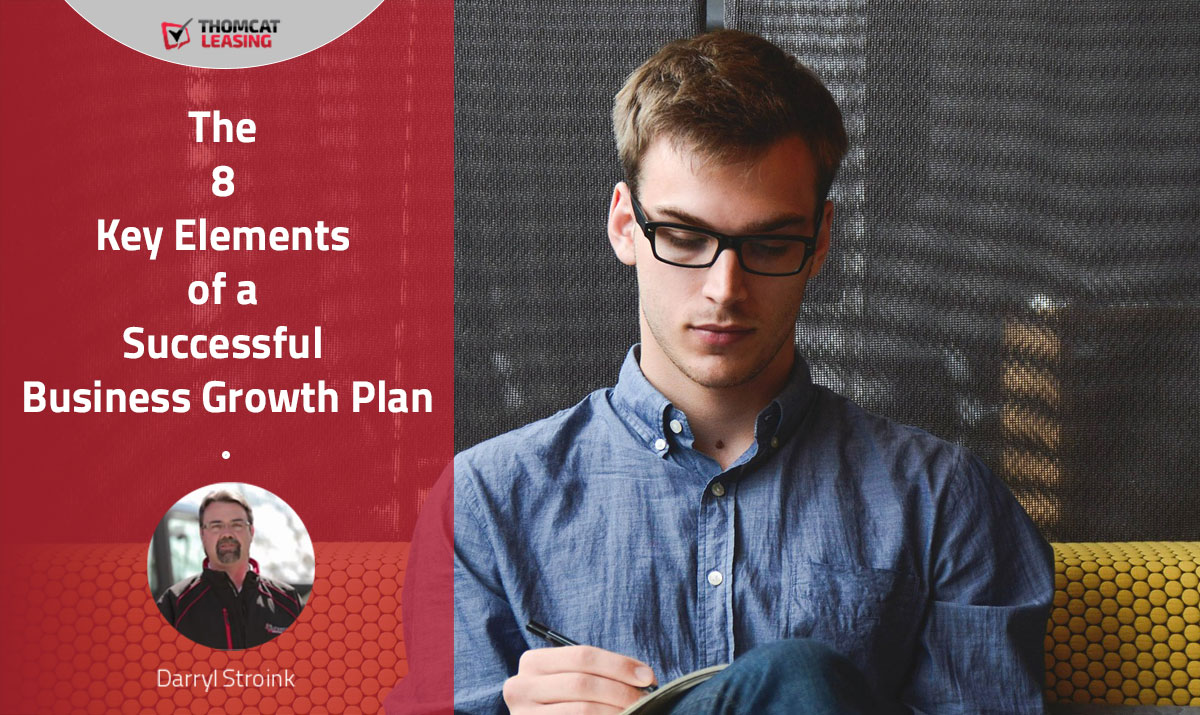 Straightforward Steps to Help You Minimize Risk and Maximize Growth
Congratulations! You've successfully launched a small business, built a client base and are bringing in a profit. Your hard work has paid off and your business is ready for the next step.
Growing your business is exciting and rewarding, but not without risk. Time and resources are precious – and odds are your plate is already pretty full. It can be hard to know where to start and how to best use your resources.
That's where a good business growth plan can help. Entrepreneurs and business advisors commonly recommend these 8 elements as the backbone of a successful growth plan.
1. Do your research
Before you begin growing your business, you need to know how your business has performed in the past. Go over accounting records and any statistics that are available to you. If possible, make sales projections – anticipating how your business will perform in the future. Consider investing in a good business advisor. Talk with lawyers and accountants. Sure, they don't come cheap, but the insight and experience professionals can bring to the table will help you avoid costly mistakes down the road.
2. Set goals and have a plan
Target a few areas of your business where you see room for improvement and focus your growth plan on those areas. Set achievable goals. These will become markers to gauge whether your business growth plan is succeeding. Goals provide achievable milestones to strive for and provide meaningful feedback along the way. Use the SMART acronym when goal setting. SMART goals are Specific, Measurable, Achievable, Relevant and Time bound.
3. Get feedback from, and invest in, your existing customer base
Your customers are the ideal group to consult about how to grow your business. What are their pain points? What products and services are they looking for? Encourage them to complete surveys or submit reviews. Even conducting a few informal interviews can go a long way toward identifying potential areas of expansion.
It pays to invest in your customer base. Studies show it costs 3 to 10 times more to attract new clients then it does to sell something to an existing client. Work to improve your customer service experience. Set up a customer loyalty program to increase sales and create an incentive for repeat business.
4. Attract new customers
Selling to existing customers is a great place to start, but you'll limit growth if you stop there. Look into conducting a market analysis to identify new customers. Find out where they live and work and how to best reach them. A personal referral is still the gold standard for attracting new business, so take time to attend networking events. Consider sponsorship or participating in a community event to build brand awareness in your local community.
5. Delegate
In times of business growth and change it's easy to become over-protective. You may end up feeling like you need to do everything and be everywhere. That mindset can actually hurt your business – and cause boss burnout. Outsource areas that are not in your skillset. Ask for creative input from your employees. Talk to other business owners who have been down this road before. Constructive delegation is critical when your business is growing.
6. Avoid informal agreements
Make sure your business agreements are in writing. It's tempting to work off the cuff and rely on verbal agreements, but it's not smart. Written agreements ensure all parties agree to expectations before the work starts and will follow through appropriately. Whether it's a lender, a business partner or a contract employee, having the agreement on paper safeguards relationships and the job at hand.
7. Form strategic partnerships
Strategic partnerships can be a game changer for your business. Heightening your brand visibility and allowing ready access to a whole new pool of customers. Identifying the right business partnership, however, takes time and research. Look for a business with a complementary fit. One that offers minimal overlap and where both customer bases would benefit from expanded goods or services. Once you've identified a good partnership, take the initiative and propose opportunities for working together.
8. Invest in your business
You've got to spend money to make money. Investing strategically in your company is critical to business growth. Do you need new equipment to grow? More office space? A website upgrade? Talk to your accountant and plan ways to acquire the things you need – before you need them. If cash flow is an issue, look into leasing options. Debt gets a bad rap, but used wisely it can be a powerful tool for business growth.
Measure what's working and be willing to refine your approach as you go. Focus resources on the changes that achieve the best results. Business growth doesn't happen by accident. With a well-thought-out growth plan you have the power to move your business to the next level.
Is purchasing new or used equipment part of your growth plan?
We have good news. Since 1989, Thomcat Leasing has found affordable lease solutions for businesses like yours. We have the industry contacts and experience to get you the best rates – often better then what the banks can offer – and our customer service is second to none. Give us a call or get a free 60 second, no obligation, lease payment estimate today.
We look forward to working with you.