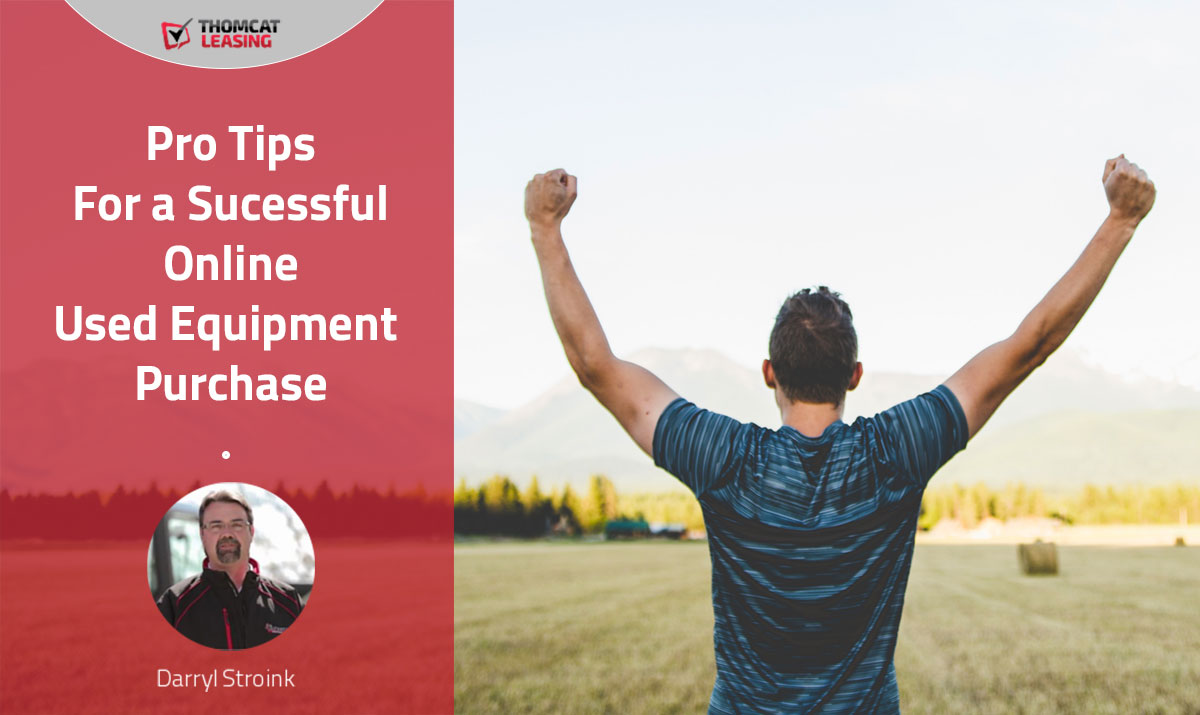 Search Efficiently and Find a Great Deal on the Equipment You Need
Are you ready to start equipment shopping for your business but dreading the thought of hours wasted scrolling though irrelevant "for sale" listings?
We get it. You have more enjoyable things to do.
We've been in the new and used equipment leasing business since 1989. We know equipment and how to find it online. These tips will help you cut out the irrelevant stuff, find what you need quickly and improve your success rate. A profitable purchase starts here.
Be specific in your search terms
Odds are you have a pretty good idea of what you're looking for. You are not just looking for "an excavator", you want a used Cat 320E L, ideally 2014 or newer. Include those details in your search terms.
For example, type "2014 Cat 320E L" in the search bar and then cycle through the production years you are interested in until you find the right fit. Or, if you're flexible on model, just use the make and year. Keep your search focused. Overly broad search terms will mean sifting through a lot of haystack for that needle.
Another way to zero in on just the results you need is to use the minus key. Say you want to see all the used excavators for sale in your town, except the Case ones. Simply add: -Case to the search terms and the search engine will no longer include listings with the word "Case" in them.
Search a wider area
Sometimes the buying process is hampered by too few listings, not too many. This requires a different method of searching. Stay specific in the year, make and model, but widen the geographic area you are searching in.
Don't give up because of shipping costs. Equipment freight costs can be rolled into your lease and dealt with in manageable monthly payments.
With that in mind, getting a better deal or a better match can be well worth it. An equipment leasing company like Thomcat Leasing can arrange mechanical inspections, lien checks, and customs brokerage (if required) making the long-distance purchase process significantly easier.
Use well-respected search sites
The following sites are a good place to start for positive search results:
Look beyond the price tag
Sure, price is important, but it's not the only consideration. Ideally this new purchase will be working hard for you for many years to come.
Does the make and model you've found have a solid reputation in the industry? What do its maintenance records look like?
Equipment that doesn't perform well or that fits poorly with your application will cost more long-term in time and money. Digging depth and operating weight translate into time on the job and also should to be weighed against the purchase cost.
Consider leasing your purchase
Equipment lease-to-own agreements are a powerful tool. With a well-designed lease, your new equipment can become immediately affordable AND immediately profitable – allowing that new purchase to rapidly become an income-generating investment.
Rather than requiring your business to save for years and work with a reduced cash flow, leasing allows you the flexibility to get the equipment you need now. The cost of your new or used purchase can be spread out over 3-5 years—usually without even requiring a down payment.
At Thomcat Leasing, we know equipment and we know small business
New or used. US or Canada. Private or dealer. We do it all.
Financing doesn't have to be a paperwork-heavy headache. Find out just how simple, quick and affordable a good lease can be. Get a free, no-obligation, 60 second lease estimate today.