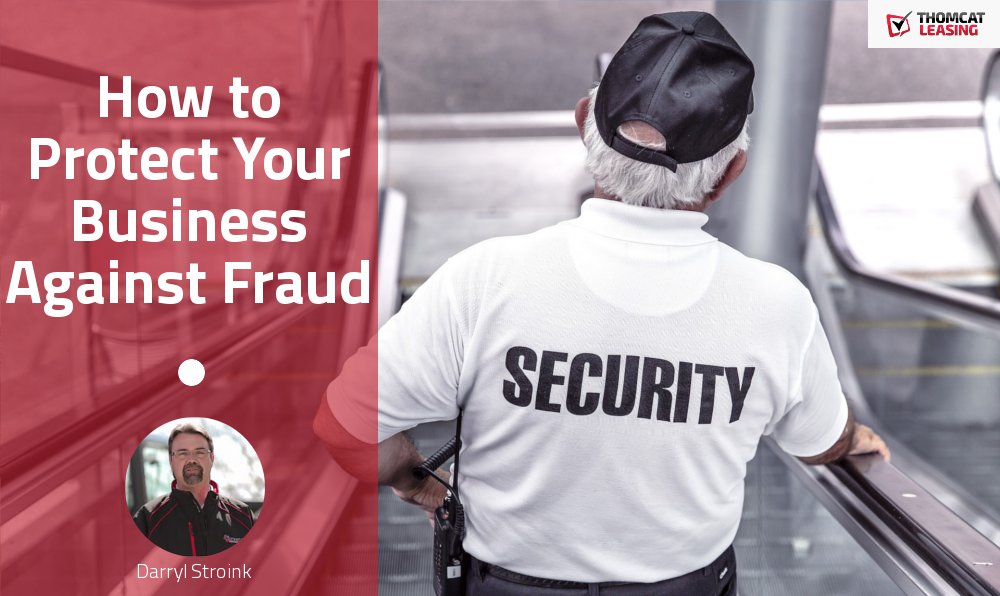 It's Easier Than You Think
While there's no way to completely prevent identity theft, there are some simple steps you can take to make it much harder for criminals to get a hold of your information. And, if they do manage to get your information, we have some tips you can implement to reduce the impact fraudsters can have.
First, Let's Talk About Equifax
On July 29th 2017, Equifax discovered that hackers had accessed files between mid-May through to July. They obtained consumers' names, social insurance numbers, birth dates, addresses, credit card information, and driver's license numbers: all pertinent information that can be used to steal your identity.
While Equifax claim they acted immediately to stop the vulnerability in their system and reported the hack to law enforcement they waited six weeks to disclose the crime to it's customers.
What's the Significance of Those 6 Weeks to You?
Those six weeks are important, because if someone steals your information, they can impersonate you. This means they can open bank accounts, lines of credit, new credit cards, and drivers' licenses all in your name. They can take out a prescription using your identity which can affect your ability to get treatment in the future, especially if the medicine they received counteracts yours.
If they get a speeding ticket or run a red light while using your driver's license, you're responsible and when they inevitably don't pay the ticket, a warrant will go out for your arrest. They can even pin their crimes on you.
As you can see, the earlier you realize that your identity has been stolen, the less mess there will be for you to clean.
The scary thing is, most people don't even realize that their identity has been stolen until it becomes a roadblock to them. It's like rust, the longer it goes unchecked, the deeper it can penetrate making it increasingly difficult to undo the damage.
Suffice it to say, a hacker can accomplish a lot in six weeks.
What Can You Do to Protect Your Identity?
Even if you weren't affected by the Equifax hack, you and your business are still vulnerable to attack. Here are 5 simple things you can do to protect yourself:
1. Consistently Monitor Your Credit and Accounts
It's important to check your credit score to see if there has been any unusual activity. You can check with Equifax Canada and TransUnion Canada and if you see a drop in your credit rating, you'll know something might be up.
Online banking makes it easy to check your accounts and many banks offer a service that sends an email and text alerts whenever there is activity in your account.
When you're monitoring your accounts, don't just look for large, obvious purchases. A common tactic of criminals is to make small $5 to $10 purchases to see if anyone notices.
2. Keep Your Business and Personal Finances Separate
Don't use your personal credit cards for business purchase. If you do, and your business account is compromised, you may have inadvertently compromised your personal accounts or vice versa by associating the two.
3. Watch Out for Phishing Scams
Phishing scams are aimed at tricking you into divulging your personal information such as your social security number. If you receive such an email or phone call, be sure to notify your bank's fraud department. As well, don't reply to the email or click on any links. If you do, you could be directed to a phony website or have spyware installed on your computer.
If you think an email or phone call is part of a phishing scheme, try contacting the company through their official website. Again, find this contact information by searching online and not from an email.
4. Log in to Your Accounts Only From a Secure Access Point
Don't log into your business accounts in public access points or Wi-Fi hotspots.
Install anti-malware, anti-virus, and internet security software to protect yourself from invasions such as Trojans.
Scan for available updates no less than once a week to ensure your computer is protected from any new known vulnerabilities.
Enable a firewall to protect your computer from intrusion attempts and malicious code attacks.
Secure your home and business Wi-Fi to keep unauthorized people from gaining access. Remember, your average Wi-Fi signal can potentially extend hundreds of feet beyond your building.
Use a different password for each account and make them complex by using numbers, upper and lower case letters, spaces, and special characters.
Don't use your business computer for casual internet surfing, social networks, online gambling, downloading programs, or checking email which could lead to your computer becoming infected with viruses or spyware.
Limit access to this computer to only those who need it to do their job.
5. Put a Notification on or Freeze Your Credit
If you're worried that you've been the victim of identity theft, you can put an alert on your credit reports so that you are notified before a line of credit can be opened in your name.
If you know you've been the victim of fraud, a more drastic option is to put a freeze on your credit to immediately stop any further illegal movement.
Equipment Leasing
It might seem daunting to conduct your business in the midst of the cyber threats we keep hearing about, but there are ways to protect yourself even when you're buying heavy equipment. If you use equipment leasing through Thomcat Leasing, we will work with you as another protection against fraudsters.
We'll perform lien checks on the equipment and contact the seller. If something is amiss, our trained staff will know. And the best part, because we take care of the exchange you don't have to worry about risking your own money.
We work with you to offer low, flexible payments that will work with your unique business rhythms. Click here to request a 60 second lease estimate and see just how affordable your payments can be.