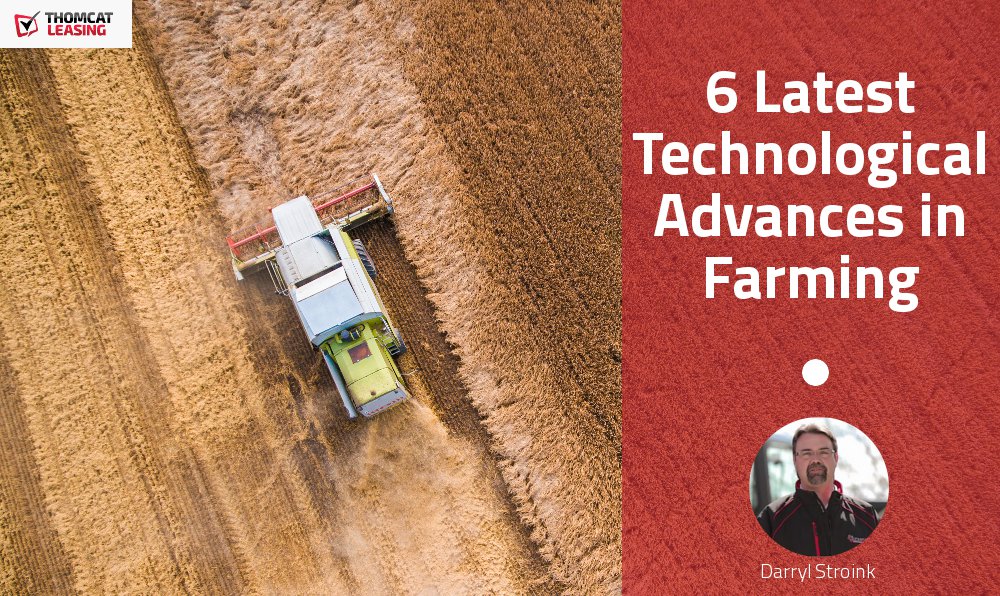 Staying Competitive in the Agricultural Industry
Technology in agriculture has made huge strides in the last two decades. Many Canadian farmers who embrace technological advances are able to manage more land on their own. This is possible mostly through advances in equipment that continues to progress.
Now, one farmer is able to cultivate massive areas of land where many were needed in decades past. As a result, to grow your farm and business, you'll want to keep up with the latest equipment.
Here are 6 major technological advances in the agricultural sector of which you should take note:
1. Telematics
Telematics technology can monitor equipment using cellular modems. This allows the operator to check its location, fuel levels, and whether it needs service or is about to break down. More and more, telematics are being offered as standard equipment on tractors, combines, and sprayers.
Telematics is revolutionizing the farming industry as it allows farmers to be more efficient and cut costs by:
Allowing the operator to monitor the equipment remotely in real time
Accessing a history of previous locations
Recording machine performance data
Alerting owners/dealers when problems occur
Texting/emailing alerts when vehicles leave geo-fence boundaries or start outside of curfew hours
Monitoring engine rpm and fuel levels
Capturing the weight and location of each bale
Aiding in field efficiency analysis
Allowing operators to track drones
2. Unmanned aerial vehicles (UAV) or drones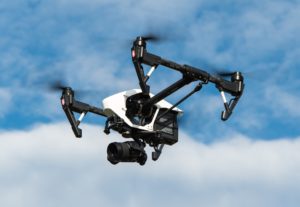 Drones are quickly becoming an invaluable asset to the farming industry. They provide farmers with the ability to obtain data on hundreds of hectares of land in a single flight.
With drones, farmers can often boost yields and cut costs. This is done with maps created from the numerous photos and data obtained on their unmanned flights. These maps give farmers the ability to quickly pinpoint problem areas so they can be addressed and fixed before they become a huge issue.
Drones can also provide:
Early analysis of soil and tillage
Aid in irrigation management
Observe growth variability
Assess and observe nitrogen needs
Assess machinery performance
As farms continue to grow in size, farmers will increasingly need to depend on drones to remain competitive as they essentially give farmers the ability to review large areas of land very quickly.
3. Soil Compaction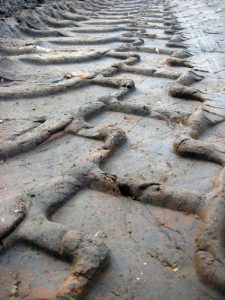 The farming industry is realizing the full weight soil compaction is playing in soil degradation. As the soil is pressed down from heavy machinery it leads to erosion. This compact soil is pressed together reducing the size of pore space that would normally hold water and air.
As a result, there has been an increase in demand for lighter machinery and a larger footprint that creates a wider weight displacement.
To accommodate this demand, equipment construction has shifted from steel to aluminum which, although it is much lighter, can still withstand the heavy toll of farm work.
As well, machines are also switching to either high-flex tires or to tracks which not only create this larger footprint, but offer better traction and pulling power.
4. Hybrid tractors
As fuel costs continue to rise, hybrid tractors are gaining popularity in the industry. In addition, they often weigh less, which helps reduce soil compaction.
Other benefits include:
Better fuel economy (can return up to 50% in fuel savings).
Increased productivity as they can be finely tuned which reduces crop damage.
Longer service life with minimal to no repairs and less stress on the vehicle.
5. Variable-Rate Irrigation (VRI)
This technology allows farmers to irrigate with precision. Rather than accidentally wasting water on drainage ditches, boggy areas, or buildings, farmers are able to customize their systems based on topography information, soil data maps, crops planted, and yield data. There is also the ability to quickly make changes remotely based on the changing needs in the field.
This enhanced precision can:
Increase the profitability of crop yields
Aid in maintaining the health of the plant
Reduce runoff which has been known to decrease the nutrients in the soil
Conserve water
Increase water and chemical application efficiency
6. Autonomous Technology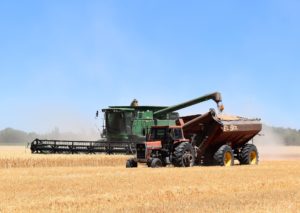 It's a new age in agriculture as it sits on the cusp of an automated revolution. Tractors are becoming available with the ability to operate without a driver. They rely on sensors, cameras, radar, GPS, and guidance equipment to navigate through a field, often with more precision than would be capable with a human operator.
The operator can oversee production and issue commands to the tractor. This will enable multiple machines to operate in a field increasing efficiency and the level of safety for farmers who are not working in such close proximity to large, moving equipment.
Get Modern Technology Working for You
As consumers increasingly demand sustainability practices and a growing population calls for increased productivity, farmers will continue to need to evolve with the growing technology available to them.
Unfortunately, farming equipment can be expensive.
Thomcat Leasing is here to help. We make new technology accessible and affordable to farmers through lease to own programs. You can start using the full value of your equipment and technology, while only maintaining a low monthly payment.
Payments are even flexible! And can be structured to match your natural cash flow seasons.
Click here to see just how affordable your payments can be!