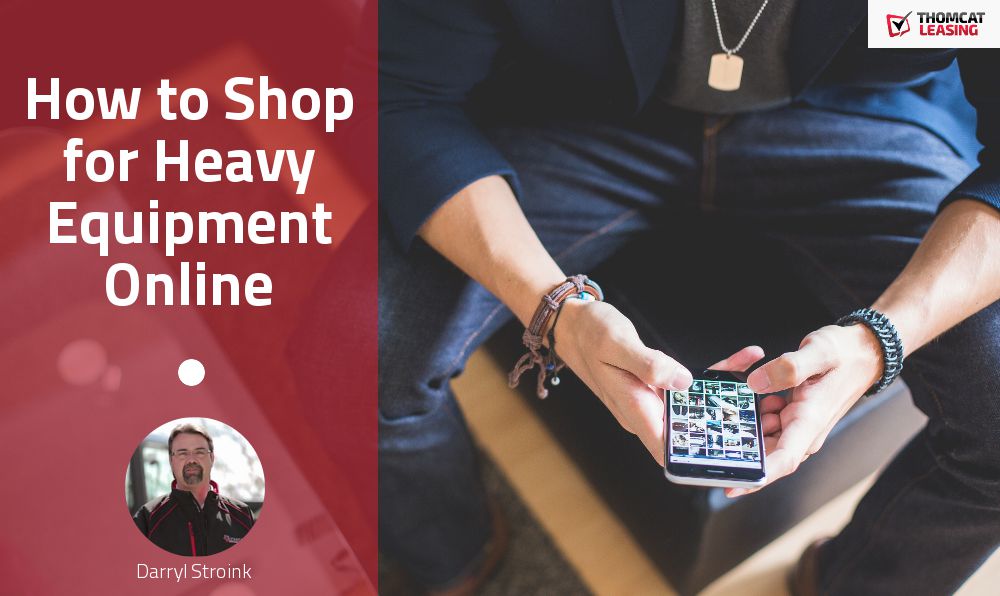 Expert Tips to Find the Equipment You Need Fast
Sometimes finding the right equipment for your business to function and grow can be difficult. You don't have a lot of time to be browsing pages of irrelevant listings. You just want to find what you need, get it, and put it to work.
This guide will provide you with examples and advice for finding your equipment fast. I've been shopping for heavy equipment every day since 1989, and as simple as these tips might be – they really work!

Improve Your Search Results by What You Type into Search Engines
As you shop for the equipment that will be the right fit for your business, here are a few tips to help make your search more effective.
Instead of searching:
HITACHI ZX200 EXCAVATOR for sale or used
Try adding a year. Like this:
2007 HITACHI ZX200
Then cycle through various years as you will probably be flexible about that detail. You will get more choices on Google pages 1 to 3 in each search.
Try adding a city and province/state at the end of your search. Remember, the equipment doesn't have to be local to you because equipment shipping costs are easy to include on your lease. But this technique can often reveal hidden listings.
Be sure to use the minus sign (-) to delete any unwanted terms from your search. If you are searching for excavators and but decide for one search you'd like to eliminate Volvo's from your results, simply add:
-volvo
At the end of your search field. Your results will no longer include any negative terms.
9 Links That Will Boost Your Search Results
When Weighing Your Options, Look at More Than Just the Price Tag
As you compare equipment, it's important to consider more than just the price. When you purchase cheaper equipment, you could be sacrificing on quality. Purchasing a machine that won't perform well means you're reducing not only the amount of potential profits you could be making, but also extra time, man power, and money spent fixing it. When browsing online, be sure to ask yourself the following:
What is the production value and/or speed at which the equipment works? A machine may be more expensive than another, but if it works faster and can produce more, it will increase your profits which means more money for you!
How often is this machine going to break down? If you buy a less expensive machine, but it continuously breaks down on you, it's not going to be cheaper in the long run. Instead, you'll end up losing money buying replacement parts. Not to mention the profits lost while your workers are now using their time to fix your machine rather than using it. Make sure you do your research and check the maintenance record. It's important to know how well the machine has been maintained and if anything major has gone wrong in the past.
Use equipment leasing. If you're approved, you won't need to pay for equipment upfront. Instead you will spread your payments out over 3-5 years. This way, that more expensive machine is not only affordable, but immediately profitable. Those additional profits you earn with your new equipment should easily outweigh your payments.
When You Shop for Equipment, Don't Limit Your Search
If you've been limiting your search to local markets and are getting frustrated by your lack of options, it's important to expand your search to include all of Canada and even the US.
When you lease with Thomcat Leasing, we'll arrange mechanical inspections, lien checks, shipping, and customs brokerage if required. All you need to do is find your equipment, and we'll finance it!
Learn your payments by getting a free 60 second lease estimate. You'll see how affordable equipment leasing can be for your business.
Business Leasing Guide
Check out our equipment leasing guide for more pro tips to maximize the benefit of leasing for your business!