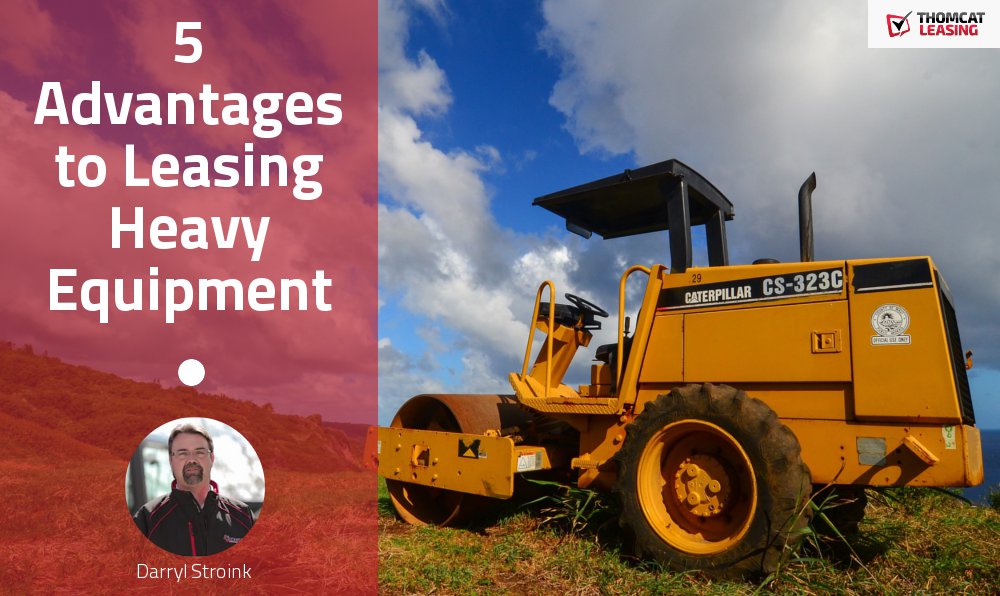 Why You Should Really Consider Equipment Leasing for Your Business
Are you wondering where you'll get the cash to buy the heavy equipment your business needs?
There's a simple, and advantageous, solution to your heavy equipment needs in Canada. You might want to consider equipment leasing. Just check out some of the various advantages that come from leasing your heavy equipment.
No huge wad of cash required.
1. You can start leveraging your heavy equipment right from the beginning.
When you look into equipment leasing, you can save yourself a lot of time and begin turning a profit right from the beginning. Once you get your new piece of heavy equipment, you can start using it right away to increase income for your business. Assuming you bought the right equipment for your business needs and growth, you'll start making more cash than you spend on your equipment lease. Because of this, you can end up boosting your cash flow even further, which is what any business owner wants to see.
2. You can upgrade to newer heavy equipment far more frequently.
When leasing equipment, you don't have to worry about being locked in to a purchase. You have the option of swapping out the equipment every year if you like. This means you can always upgrade to the latest technology on the market. Upgrading your equipment has never been as easy and stress-free as it is when you're into equipment leasing.
3. You don't have to spend a fortune up-front on your purchase.
As a business owner, you want to keep as much of your money in your pocket as you can. With heavy equipment leasing, you don't have to spend thousands up front just to get the equipment you need to perform a job for your business. In fact, it's very common to have no down payment on your lease. Your savings remain intact in case something else comes up. Having extra cash is far better than struggling just to be able to make ends meet.
4. Your debt load remains unchanged.
The amount of debt you have is important. You don't want to look like you have more debt than you can afford to pay back. Usually an equipment lease won't be counted into your debt load. If you end up needing another loan, you probably don't need to worry about the equipment lease affecting your chances of approval. Your debt ceiling also won't be reduced by your new lease, which means you won't be limited to the amount of money you can get for an additional loan.
5. The financing terms are extremely flexible.
Your business is unique, which means that you need someone who can provide you with a unique solution to your heavy equipment needs. When you come to Thomcat Leasing with your equipment leasing needs, your terms are based on your set of circumstances. The lease is designed to work for you. There's a huge number of terms that can be tweaked to fit your business. That means you get flexible payment terms that aren't going to leave you strapped for cash later.
Ready to Make Your Next Heavy Equipment Purchase Through a Lease?
There are so many reasons to purchase your heavy equipment through equipment leasing. Do you think equipment leasing could work for your business?
Sometimes it helps to see some real numbers. Thomcat Leasing provides a personalized 60 second lease estimate for exactly this reason. See for yourself how affordable leasing could be to your business: