Get Approved for the Equipment Lease You Need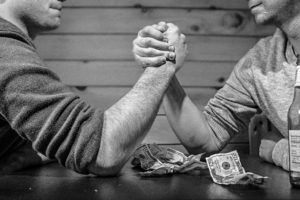 Getting the right commercial trucks or heavy equipment is paramount for your business to function and grow.
An excellent equipment financing program can get you exactly what you need without having to break your bank account. One of the things you must consider when looking for equipment leasing is your business credit. Is it impressive or tattered?
Here are 5 tips to help you build your business credit:
Tip #1: Mind Your Own Personal Credit Rating
Your personal credit ratings play a role in a lender's willingness to work with you. This is especially true for Sole Proprietorship and Partnership businesses.
Most lenders will look at your personal credit scores, not just your business credit. In order to boost your personal credit score, do the following:
Keep your debt to available credit ratio low on personal credit lines and credit cards
Pay all your personal bills on time
Ensure that all balances do not exceed 30% of your credit card limit
Tip #2: Apply For Business Credit Even Before You Need It
To start building an excellent credit history for your business, you need to apply for some form of credit immediately after starting up. Before lenders feel comfortable providing a substantial credit line, your business often has to be operational for nearly two years.
Nonetheless, there is a way around that. All you need to do is apply for a small bank loan or get a business credit card. If you experience trouble scoring even a small credit, consider obtaining a small secured credit card with low limits or opening a store-based credit line.
Most businesses that enjoy enviable credit histories applied early for business credit lines and credit cards and then used them at the earliest opportunity. After establishing a payment history, you can request an increased credit limit – even though you do not need it right away.
Tip #3: Forge Relationships with Many Lenders – Not Just One
Banks can change their lending policies without notice, which can cut your credit options overnight. Therefore, it really helps to avoid putting all your financial eggs in a single basket.
For instance, you can opt to get a credit line through a credit union or locally-owned bank and obtain a credit card via a major bank.
In this way, it is also very beneficial to utilize credit brokers – like an equipment leasing broker. Brokers will already have relationships with multiple lenders. That means your broker will submit your credit application to several lenders and pick the best lender for you.
Tip #4: Think Outside the Box – Consider Alternatives
Always remember that conventional banks are not the only shot at credit. You can go to asset-based lenders. Such creditors focus more on your collateral instead of credit worthiness.
You may also want to think about some creative, non-traditional, funding sources. For example, crowd funding sites and peer-to-peer lending. Such alternative channels can indirectly improve your chances of obtaining credit in future.
Tip #5: Pay Your Taxes (on Time)
Failure to file your tax records in time and per the law sends the signal that your business is poor at managing funds. This will have a negative effect on your business' credit score.
An excellent place to start would be to file tax reports for the business as well as pay everything you owe the taxman on time. Moreover, avoid getting your business or yourself in sticky circumstances 'tax wise.'
If you are unsure about your tax compliance and records, see to it that you seek advice from a reputable, experienced, and reliable tax expert.
Final Thoughts
The most important thing to know and remember is that building an impressive business credit takes time – you cannot do it overnight. Additionally, think about your business credit from the first day you begin operations. With time, you will surely be successful.
Talk to Us Today
At Thomcat Leasing, we make equipment financing easy. With very little paperwork, you can get the equipment lease you need. The lease is secured to the equipment and approvals usually take less than an hour. Additionally, we broker with Canada's top lenders to ensure you enjoy low payments and get the best rates.
Get your personalized quick lease estimate. You'll see within minutes how affordable equipment leasing can be for you!