Jacob Shares His Very Own Rags to Riches Story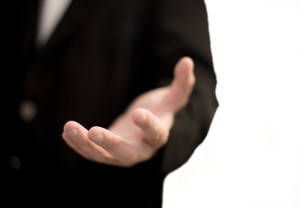 Customers have been telling us their success stories. As small business owners, we find these stories incredibly inspiring. It is our hope that they can inspire you to greatness too!
Why did you become an entrepreneur?
After graduation from university I was eager to venture into this world full of possibilities. I had a degree and figured this was my ticket to that huge paycheck. Fast forward five years and I am swimming in my overdrafts and struggling to meet recurrent bills.
This was a turning point. I had to do something.
Wealth always drove a part of me. Realizing this, I decided to try entrepreneurship. In all this soul searching, I decided that custom home building would be my business. I'd worked regularly in the construction business, and built a number of luxury homes for high-end clients before.
How did you get yourself off the ground and running?
There were a million things that needed to be done. A lot of it could be accomplished with a lot of hard work, a few phone calls, and creating a network of allies.
But then there were a few things that hard work wouldn't immediately solve. In particular, my BIG little money problem. I needed capital funds to purchase the necessary equipment like trucks and excavators. If you know anything about equipment, you know it's not cheap.
So I decided to try out equipment leasing. My business had to survive this startup phase and in no time I found myself calling on an equipment leasing company.
What has been your greatest challenge?
That would be competition straight up. As I was starting up there were these builders with good reputations and they were just more established. It meant I had to focus potential clients on my enthusiasm and a unique vision of their new homes.
Seriously! I tried to put a smile on each person's face. It's amazing how far getting a smile goes.
My portfolio grew and so did my reputation. Thankfully, it was never a matter of lacking equipment.
How has equipment leasing helped your business?
Frankly speaking, today my business is on the rise because of the many contracts we are getting from our clients. It's my awesome clients that are the reason for whatever success I've had.
Where equipment leasing really fits in though, is that I couldn't have gotten these jobs without it. I am not restricted by equipment availability because I know I can get what I need quickly by approaching Thomcat Leasing.
It just makes business sense that my equipment can make me money while I slowly pay for it.
Would you advise an upcoming entrepreneur to try equipment leasing?
That is an affirmative yes. In fact, unless you've got money to burn, it would be pretty foolish not to explore your equipment leasing options. Starting a business can be challenging and there is little room for errors. You will succeed if you strive for quality, professionalism, and friendliness – and don't be afraid to leverage programs like equipment leasing!