Should You Lease Equipment or Purchase It Outright?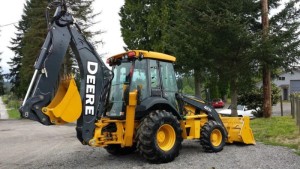 You've spent hours finding the perfect equipment for your business. You're finally ready to buy it, but how will you finance the equipment? Now the important question to answer is "should I lease or buy?"
The fact is that with the state of today's economy making one wrong financial decision can haunt you for years to come. In order to make an educated decision about equipment leasing vs buying you will need to explore the advantages and disadvantages of each option. Ultimately the decision will come down to which option makes the most sense for your business!

Advantages of Buying
When you purchase a piece of heavy equipment you are able to take the reins and maintain control of what happens and what goes on with the equipment. Other advantages include:
Buying means you never have to pay interest on a loan. Cash purchases often eliminate interest, finance charges and loan administration fees.
You own the equipment title and can control when it is used, traded or sold. The equipment becomes a capital asset in your business.
You can claim a percentage of depreciation for your tax credits each year.
Advantages of Leasing
When you lease new equipment it will allow you to maintain more capital in your business. Also, leasing breaks down the total cost of equipment into smaller flexible payments. Other advantages of leasing heavy equipment include:
When equipment is leased it allows you to plan the replacement cycles so the progression is an orderly one, rather than dictated by increasing maintenance costs and breakdowns.
Provisions for flexible terms that may allow you to create a payment plan that matches the seasons of your business.
Usually the entire lease payment amounts are tax deductible as a business expense.
You don't need to have the entire lump sum available to pay for equipment. You can use the equipment while it pays for itself.
Disadvantages of Buying
When you purchase heavy equipment outright, it will immediately reduce the amount of working capital that you have. Additionally, buying means that:
Cash on hand turns into a fixed capital asset. Which involves a lot more accounting paperwork. Plus, you won't have that cash reserve when financial problems come up.
You are responsible for service, maintenance, transportation and storage for the equipment.
The sell value of the equipment is unknown at time of purchase. Usage and condition will severely affect the resale value.
Disadvantages of Leasing
The primary disadvantage of leasing heavy equipment is the commitment. A lease can be difficult to break if you find you no longer need the equipment. Additionally, leasing involves:
Paying loan interest which could mean you'll spend more for the equipment in the long run.
Committing to a payment plan usually for 2 to 5 years.
Decision Time
When it comes time to make a decision, you have to look at your situation. Do you have the cash on hand to purchase the equipment? What is the expected life cycle of your equipment? Where do you feel comfortable taking risks?
Evaluate these pros and cons. It's time to decide!
If you've decided to go the equipment leasing route, get Canada's top lenders competing for your business through Thomcat Leasing. We back it up with phenomenal customer service; our staff are trained to help your business succeed and we really know equipment. Give us a call (1-877-846-6228) or get your own lease estimate now!

Business Lease Guide
Want practical tips to get the most out of leasing? Our step-by-step leasing guide will tell you everything you need to know!